Automated Manufacturing Test
Overview
Quality demands from customers, increased levels of regulation and more sophisticated products, have all contributed to the requirement for automated product testing, during manufacturing. Simplicity AI have work with customers in industries including aerospace, defence and telecoms, to provide complete hardware and software solutions for ATE within a production environment.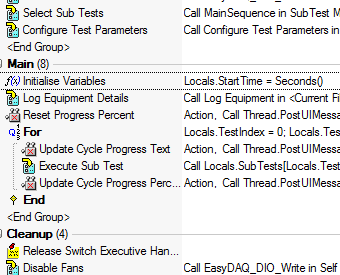 Automated Test Software Integration Services
Simplicity AI are accredited experts in the development of software for automated test. By using industry standard software platforms for ATE, such as NI LabVIEW and NI TestStand, combined with the Tequra product suite, Simplicity AI can rapidly develop and commission full test coverage solutions.
Automated Test Hardware Integation Services
Simplicity AI have expertise in a wide range of instrumentation hardware from different vendors and are able to accurately specify equipment to meet ATE requirements. In partnership with Peak Group Simplicity AI can provide full electrical and mechanical, design and build capability.

Automated Test Products
Tequra is a fully featured software suite for automated manufacturing test from Simplicity AI. Capabilities cover 4 areas, requirements management, a rapid development framework, deployment & validation, and test data management & analysis.