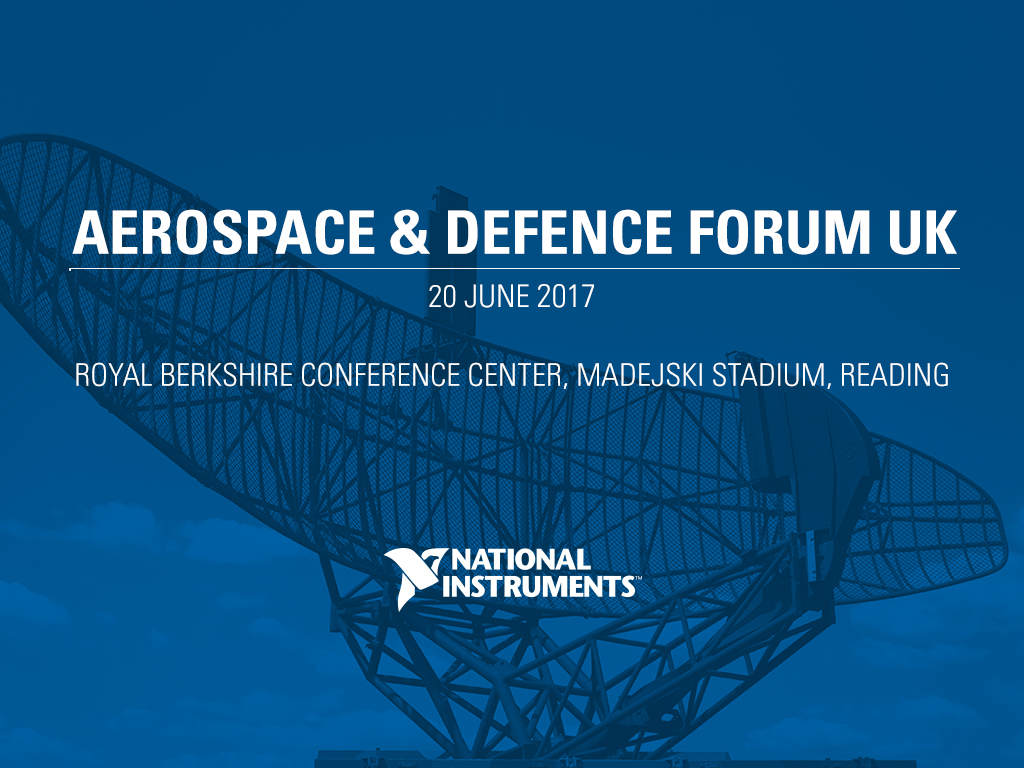 Simplicity AI will be exhibiting at the Aerospace & Defence Forum, taking place on Tuesday, 20 June at the Madejski Stadium, Reading.
We are delighted to be Exhibitors at this year's Aerospace and Defence Forum. It's a great opportunity to discuss our range of tailored test engineering services and products and what we can offer in terms of complete bespoke test systems, development platforms and test data analytics.
Simon Smith, Operations Director at Simplicity AI
About A&D 2017

National Instruments are hosting their annual UK Aerospace & Defence Forum, dedicated to managers leading projects in the aviation, aerospace and defense industries.
This year's conference, like previous events, will offer the chance to explore industry trends and opportunities, as well as solutions for particular technical challenges. Readers can find out more at uk.ni.com/aerospace-defence-forum
During the morning keynotes, industry experts will cover topics such as cost of test, time-to-market and managing innovation in the aerospace and defence industry
The main themes of the afternoon sessions will be:
RF track:
wideband (GHz+) signal analysis and recording;
GNSS simulation and field tests;
radars prototyping and validation;
spectrum monitoring;
integration tests with other avionics systems.
Test cell and structural test track:
complex, multichannel control and measurement systems;
Hardware-In-the-Loop testers;
data acquisition in aerodynamics;
embedded loggers.
Simplicity AI Exhibition
Come and see us on stand 1 in the exhibition area. Experts from Simplicity AI's team will be on-hand to discuss the company's test engineering products and bespoke services. Technology partners Peak Group will be sited on the neighbouring stand, so that joint software/hardware projects can be discussed.
More Information on A&D Forum

More details on the A&D agenda, including how to register, can be found on the National Instruments website uk.ni.com/aerospace-defence-forum