Development Services – Other Products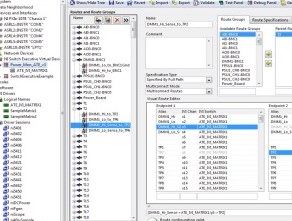 NI Switch Executive
NI Switch Executive is a switching management tool for automated test, which greatly simplifies the task of signal routing within switch systems. In all but the the most trivial of test systems, Simplicity AI highly recommend the use of Switch Executive, as its licensing fees are easily outweighed by the reduced software development costs. Simplicity AI have considerable experience with developing ATE software which utilises NI Switch Executive for signal routing, enabling solutions to be rapidly delivered.
NI DIAdem
DIAdem is a data analysis and reporting software package from National Instruments, which integrates with LabVIEW and the TDMS data format. Simplicity AI have expertise in DIAdem automation and customisation, enabling customers to get the most value from this tool.
NI Requirements Gateway
Requirements Gateway is a requirements coverage analysis software tool from National Instruments. Simplicity AI are able to provide advice on the usuage of the tool and develop plug-ins for interfacing between it and other products. Tequra Requirements can can be linked to Requirements Gateway using a plug-in provided by Simplicity AI.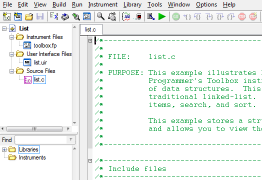 NI LabWindows/CVI
LabWindows/CVI is an ANSI C software development environment for test and measurement. Simplicity AI have experienced engineers who can support legacy solutions developed with LabWindows/CVI.
NI VeriStand
Requirements Gateway is a realtime testing software tool from National Instruments. Simplicity AI are able to provide development services for this product.