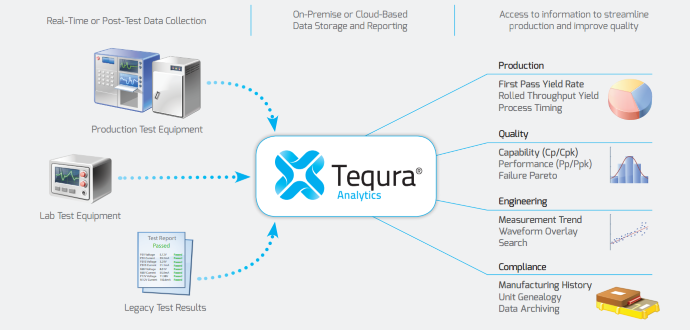 How can organisations effectively close the loop between manufacturing test and design improvements? At the Automated Test Summit on 19th June 2014 in Reading UK, manufacturing test analysis experts Simplicity AI will explain all. In a session presented by Technical Director Phil Rawlings, the challenges faced when trying to achieve this aim will be described, followed by an introduction to the techniques that can provide a solution. Delegates will discover how, in line with current trends, it is the introduction of aggregated data analysis, from products such as Tequra Analytics, that is key to this process.
About the Presenter
Phil Rawlings has extensive expertise in automated test, data management and analytics. His time at Simplicity AI is split between delivering bespoke test engineering services and developing the Tequra software suite. Phil has a BSc in Physics and has previously held technical leadership roles at National Instruments and Cyth Systems.
About Tequra Analytics
Tequra Analytics uses data insight to provide manufacturers with tools to improve production yield, reduce defects, manage quality and reduce costs.
How to Attend?
The Automated Test Summit is an annual one-day seminar and exhibition centred on the latest trends in automated test. Hosted by National Instruments, the event occurs on the 19th June 2014 at the Madejski Stadium Reading,UK.
Automated Test Summit 2014 – More Info
About Simplicity AI
Based in Farnborough in the United Kingdom, Simplicity AI provides a range of advanced technical products and services for test, measurement, control and automation. Customers span across a whole spectrum of industry areas including, aerospace, defence, electronics, telecoms and medical devices.