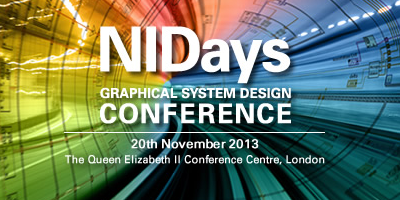 Simplicity AI have announced that they will be exhibiting at the NIDays 2013 technical conference and exhibition in the Queen Elizabeth II Conference Centre, London on 20th November 2013.
NIDays 2013
The NIDays conference is a multi-track event featuring keynote presentations, technical sessions delivered by industry experts and hands-on workshops. Members of the Simplicity AI engineering team will be available at stand number 5 in the Whittle room to describe the flexible product and service offerings, and explain how they help their customers achieve technical objectives, meet deadlines and reduce costs.
More Information on NIDays 2013
More details on NIDays, including how to register, can be found on the National Instruments website link below:
About Simplicity AI
Based in Farnborough in the United Kingdom, Simplicity AI provides a range of advanced technical products and services for test, measurement, control and automation. Customers span across a whole spectrum of industry areas including, aerospace, defence, electronics, telecoms and medical devices.